OUR BRIEF HISTORY
1998 - 'Style Inc.' a proprietary concern, is started in Mumbai. Services offered include providing styling, makeup and hair services and consultancy for the fashion industry, advertising, film, print media and television.

1999 - Style Inc. becomes Style Inc. Media with the launch of a new Media Division providing content 
(articles / features / photo spreads/ TV spots / shows) related to fashion and beauty to print and electronic media.

2000 - Expansion of activities on a national scale. Office in New Delhi set up. Consultancy Division launched providing liaison and consultancy services to international brands looking to start up in India and the South Asia region.

2001 - Image Consultancy Division started to conduct imaging and grooming programmes for airlines, hotels, television channels, travel agencies, corporates and individuals. Head Office moves to New Delhi.

2003 - Style Inc. Media becomes Y & E Style Media Private Limited, a private limited company.

2004 - Y & E Style Media Private Limited creates an International Trading Division dealing in imports of cosmetic and fashion brands, luxury items and lifestyle products into India.

2005 – Y & E Style Media Private Limited expands operations across India and has a presence in over 8 key cities and metros.

2007 – The Imaging division has worked with over 100 corporates and clients. Retail presence expands to over 15 cities across the country.

2008 – Y&E discontinues the International Trading Division to emphasise and focus on its Imaging, makeup and consultancy divisions.

2009 – The Imaging division has doubled its client base and is recognised as the leading grooming company for the hospitality and corporate sector. A host of awards and accolades follow.

2010 - The makeup, hair and fashion styling division expands further with new talent coming on board and joining the creative team. The Y&E team completes working on a record number of shows, photo shoots, brides and private clients.

2011 – The Imaging & Grooming division crosses a milestone with over 450 clients in its portfolio. New international and domestic clients are added and the numbers continue to grow.


Directors:

1.YATAN AHLUWALIA
Director & Head – Operations,
Image Consultant, Columnist & Stylist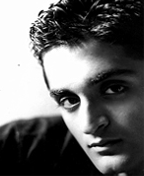 Yatan Ahluwalia started his career at 14, with articles in the Hindustan Times in 1989. This was followed with a regular column for The Times Offspring, Times Of India. At 16, the Limca Book of Records accredited him as 'India's youngest regularly published critic'. At 17,

He edited E -Times, India's first entertainment weekly for The Times Of India. Since then he has concentrated mainly on fashion journalism, with regular columns and features appearing in various newspapers and magazines.

Yatan is regarded as one of India's leading image consultants and stylists. As Director & Head - Operations of Y & E Style Media Pvt. Ltd., he oversees all the operations of the company, and also heads the company's Image Consultancy & Styling Divisions. In a given month, he personally trains over 2000 employees of leading hotels, airlines, public and private sector companies on grooming, hair, skin care and personal styling. Some regular clients include Taj group of hotels, Taj Vivanta hotels, ITC hotels, Park Hotels, Oberoi hotels and Spice Jet. Besides working with companies and individuals he has also created the look for various news channels, which include Zee news, Dordarshan etc.

Yatan also works as a consultant to leading media companies, brands, fashion labels and designers as a consultant and trend forecaster.

He has been working as a stylist on all the India fashion weeks (since they started about 11 years ago), Delhi Fashion week, Lakme India Fashion Week, Van Heusen India Men's Week and hundreds of other fashion shows, photo shoots for designers, brands and advertising agencies.

Yatan presently does a popular fortnightly column – Male Polish on style, grooming and fashion for the Hindustan Times - Brunch on Sunday (since 2005) and is former Fashion Director - Men's Health (India), former Fashion Editor - Gentleman magazine, former columnist – Bombay Times, former features writer – The Metropolis on Saturday, former features writer – Saturday Times, Times Of India and has written guest columns, contributions and features to many more national and international newspapers and magazines.

Yatan stays in touch and reaches out to his readers and students by personally addressing every query from across the country by email and phone. He has also created a men's style & grooming page on facebook http://www.facebook.com/pages/Mens-Style-Grooming/109578832403365 where he does regular updates for men to guide them with style and personal grooming. He is quoted regularly and extensively in various media – print and electronic on fashion, style, skincare, hair and grooming.

For more information visit: www.yatanahluwalia.com

2. EDWARD MENDONCA (JOJO)
Director
Makeup Artist & Hair Stylist / Cosmetic & Image Consultant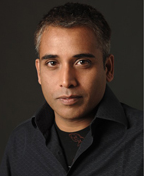 Jojo is recognised as one of India's top makeup artists, hair stylists and Image consultants. Jojo, trained at Complexions International, London School of Makeup and Morris Master Class International School of Hairdressing, London. Jojo started his career in Mumbai at the age of 16 and thereafter moved to London and Greece for a year followed by Paris for four years. In Paris, Jojo worked as a makeup artist and hair stylist for the fashion and cosmetic industry, working with some of the biggest internationally recognised names in fashion, beauty, makeup and hair.

Jojo moved back to India in 1995 and has since been working primarily on fashion shows, advertising films, press advertisements, fashion and beauty features, exclusive brides, and editorials. He also conducts makeup and hair workshops for both professionals as well as non- professionals. Over the years he has trained an army of makeup artists and hair stylists that are today standing on their own in the industry.

Jojo has worked on over 2000 fashion shows, including all the Wills India Fashion Weeks, Delhi Fashion Week, Lakme India Fashion Week to name a few. He heads a talented team of over 20 makeup artists and hair stylists and has won many international and national awards and accolades over the last 25 years. He has worked with a wide spectrum of Indian and International fashion designers, fashion labels, cosmetic brands and multinational companies – both as a stylist and consultant.

As Director of Y&E Style Media Pvt. Ltd, - India's first and leading beauty, fashion styling and imaging company, Jojo heads the company's Makeup & Hair Division. He has conceptualised the look for many corporates, news channels, hotels and airlines and also writes guest columns on beauty, makeup and hair for various newspapers and magazines, and has a regular Vanity column for the Hindustan Times - Brunch on Sunday (since 2005). He is quoted regularly and extensively in various media – print and electronic on beauty and hair trends.

As a trend forecaster, he consults many brands and individuals on makeup looks, hairstyles and personal care. His client list includes the top names in the modeling and film fraternity. He has also created looks for prominent celebrities, socialites, brides and actresses.